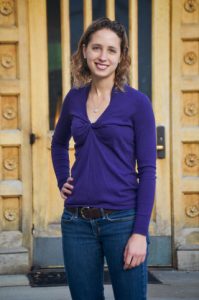 Incoming UC Davis PhD student, Hannah Safford was recently recognized as one of the Top 30 Thinkers under 30 by Pacific Standard for her push for environmentally sustainble policies.
At UC Davis, Hannah will be refining her technical skills as she works towards her goal to address environmental issues in California, particularly water management, use, and re-use, through sustainability and effective policies.
"Incredible things can be accomplished when you assemble a team of motivated, passionate individuals and give them the freedom and flexibility to pursue ideas for the public good," Safford says.
Congratulations, Hannah!